Another successful elk season in Ashland County
All four state-licensed hunters bagged bull elk within the five-day season.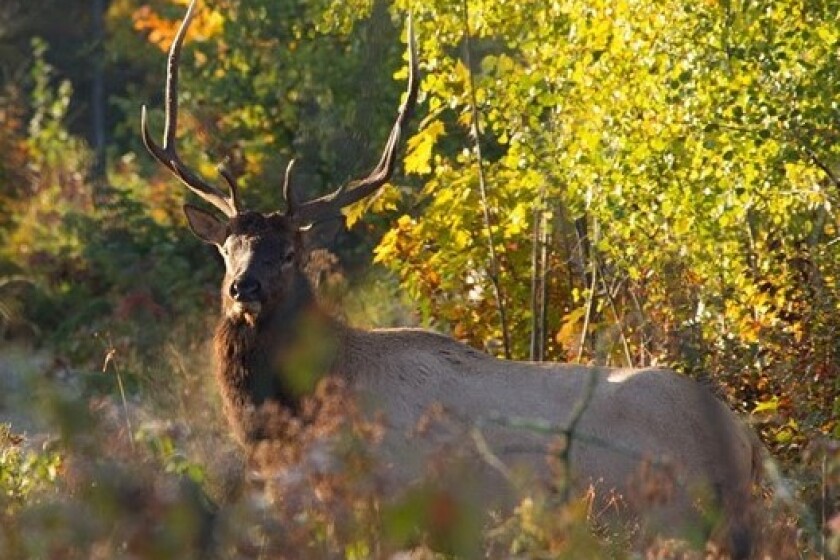 We are part of The Trust Project.
ASHLAND COUNTY — All four of the state-licensed hunters who were lucky enough to draw a lottery elk hunting permit managed to harvest an elk this year, the fifth-straight year Wisconsin has held a limited elk hunting season.
The season ran Oct. 15-19 around the Clam Lake area of southern Ashland County, about 90 miles southeast of Duluth. Three hunters harvested a bull elk in the first two days of the season and the fourth tag was filled by the fifth day.
"All four hunters did their homework," said Josh Spiegel, DNR wildlife biologist. "The hunters' drive to succeed was very impressive. (They) made several scouting trips prior to the season opening, and their efforts translated to a successful hunt and a memorable season."
This year's hunt marked the first modern harvest of an elk using a bow, another milestone for the elk program.
As with previous elk hunting seasons, Ojibwe tribal hunters also have the opportunity to harvest elk in the Ceded Territory of Wisconsin this season. The tribal season closes Jan. 8.
Elk were native to most of Wisconsin but were wiped out by European settlers. Wisconsin first reintroduced elk in1995 in the Clam Lake area and that herd has grown to about 336 animals. Elk were also reintroduced in Jackson County starting in 2015 to form the Black River Falls herd that has grown to 130 elk, bringing the statewide total to about 466 elk.
The DNR drew three hunters at random from a pool of about 25,400 Wisconsin resident applicants. The fourth hunter was selected by the Wisconsin Chapter of the Rocky Mountain Elk Foundation through a raffle drawing with over 1,600 entries.
The 2023 elk hunt application period is expected to run March 1 through May 31. For more information and to subscribe for elk translocation updates, visit dnr.wisconsin.gov/topic/wildlifehabitat/elk .