Spring 2020 Election: Meet the candidates in Superior's 3rd District
Longtime incumbent and experienced newcomer vie for Superior City Council seat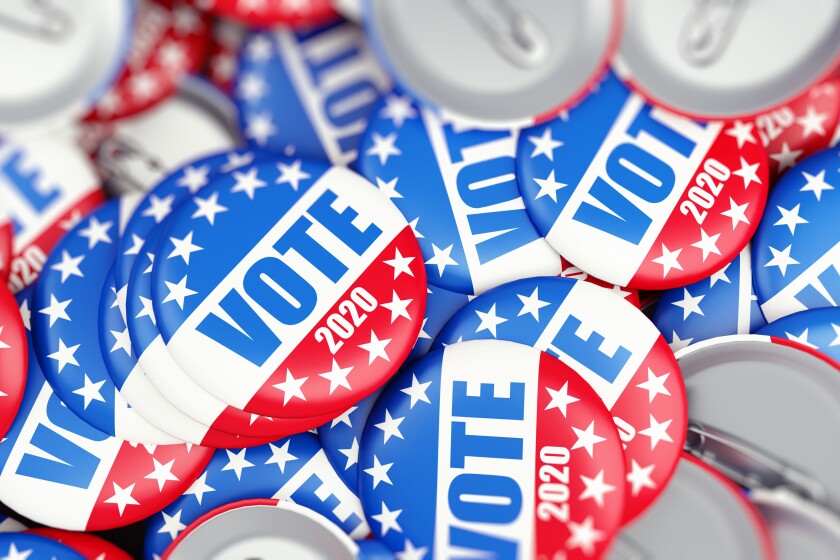 Voters in Superior's 3rd District will decide between a long-time incumbent and a relative newcomer to city government when they cast their ballots for the April 7 spring election.
Incumbent Warren Bender has served on the Superior City Council for six terms; challenger Kelly Schoen is familiar with city government but hasn't served in elected office before. Schoen has addressed the Council and its Parks & Recreation Commission in addition to serving as an appointed member to a county committee.
As a city councilor, Schoen said she wants to advocate for the people of the 3rd District, improve communication and reduce embarrassment the city has "suffered due to recent drama within our City Council."
"I am kind," Schoen said. "I am a great communicator. I have the will to want to change the communication among District 3 residents and our City Council. I will not side with popularity but instead do what is best for our residents and city as a whole."
RELATED: Learn more about Warren Bender
RELATED: Learn more about Kelly Schoen
Bender, who was first elected to the Council in 2008, said he is running again because he sees many good things on the horizon for Superior and he wants to be a part of making them happen.
"I want to see the city flourish as it's supposed to flourish," Bender said. "I want to see these darkened storefronts become lighted storefronts and actually have businesses there … It needs to have all these good things happen in the next couple of years."
Bender said he told his wife this election would be the last time he runs for office.
"I'm a people person … and a tireless worker," Bender said.
He said he routinely gets calls from early morning until late at night from people with concerns on issues like snowplowing and other city matters, and he takes every one because he want to help people when they need it.
"I will be there for them when they need help," Bender said.
Schoen said her priorities would be to improve communication and government transparency while advocating for the needs of the district. She said she would work to improve infrastructure — roads and transportation in general — increase safe, affordable housing, and increase the number of jobs that pay a decent wage.
"I truly believe it's time for change and improved communication within our district," Schoen said. "I am new to running for City Council but I am not new to our city. I know change is hard, but I wholeheartedly believe it's time for a change after 12 years of the same. So I'm stepping up to be that change for District 3. I do not have any magical powers, but I will listen to my citizens and will advocate for us and what's best for our great city."
Bender said what he offers is experience and connections with people.
"You don't throw the baby out with the bathwater," Bender said. "If somebody has connections you need to use those connections and that's something very important."