Superior voters to decide three city council races
Incumbents are the only candidates on the ballot in three districts, but three others have contested races. Learn more about the candidates here:
SUPERIOR – The city has big plans for its future, but voters will decide who will lead the way when they head to the polls April 5 to decide six city council races, including a one-year term in the 8th District's special election.
The city's 1st, 3rd and 7th districts only have an incumbent on the ballot.
Voters in Superior's 5th, 8th and 9th districts will decide who would best represent them when they cast their ballots.
In the 5th District, incumbent Brent Fennessey is seeking his fourth term in office, but is facing a challenge from newcomer Spencer Koskie.
Fennessey said he's proud of the many accomplishments the city has made, and his role in making them happen during almost six years on the city council. Moving forward, he said, he will keep pushing a vision for the city that benefits all of Superior.
Koskie said he's not happy with state and federal government, but he believes serving in local government can have the biggest impact on people.
"I feel like by taking control of our local government, we can make our lives better ourselves and not have to rely on what's going on in (Washington) D.C.," Koskie said.
In January, the Superior City Council adopted its comprehensive plan to guide physical, social and economic development of the city for the next 10 years.
Koskie said one of the first things that should be addressed is the availability of public transportation in Superior.
"I actually used to ride public transportation, and living in Superior, it's tough," Koskie said.
Living in Allouez at the time, and attending classes at Lake Superior College, Koskie said he would have to leave home 2½ hours earlier to get to class on time. For someone with children at home who needs to get to work, he said that's five hours a day when they're not getting paid.
In reference to the comprehensive plan, Fennessey said he wants to see officials keep finances in mind before they take on too much.
"The common thread in every one of those areas is first stabilizing what we have before looking too far forward," Fennessey said. "First ensuring we have the means to maintain what we currently have, then expanding."
That fiscal pragmatism extends to the city's plan to develop a municipal fiber optic network. Fennessey was one of two city councilors to vote against a $17 million budget for the city's American Rescue Plan Act recovery funds. That budget included $5 million for broadband that Fennessey attempted to reduce by shifting resources to other city priorities.
"If we move forward with this project, we need to tread extremely cautiously as this is a large gamble with taxpayer money," Fennessey said.
He said other municipalities have tried and failed, leaving taxpayers paying off million of dollars in bonds with no improvement to their internet.
The master plan adopted by the council shows the costs of building the network for individuals when more people agree to participate in the program — the take rate — and it models projected costs around a 60% take rate.
"The only way to ensure we truly have a 60% take rate is with signed contracts, and until we get 7,800 property owners to sign up, we have no business using tax dollars to lay any amount of fiber," Fennessey said.
Koskie said he would like to see solid information that shows the city would recoup the cost of the project.
"It's a hefty expense," Koskie said of the projected $31 million infrastructure project.
However, he said by bringing the city forward technologically, it could also be an opportunity to generate revenue through different channels.
Address: 810 E. Third St.
Family: Wife Ashley of 18 years, and three daughters Ava (16), Nora (13) and Ailey (10)
Business/employment: Marsh & Mclennan Agency, private client operations manager
Education: Graduate of Superior (Senior) High School, and WITC-Superior.
Government or civic experience and organizations: For the last six years, I have had the opportunity to serve the residents of the 5th District as their city councilor. I am currently appointed to Superior's License & Fees Committee, Finance Committee, Plan Commission, Human Resources Committee, and Deer Committee. Prior to being elected to the city council, I've served on various nonprofit boards in the community: Superior Jaycees, Superior Chamber of Commerce, Head of The Lakes United Way and the Salvation Army. I am a graduate of the Leadership Douglas County program, where a group of us formed the nonprofit Superior Young Professionals (now Superior Area Professionals).
Why did you decide to run for city council?
We have three beautiful girls, and I want to do whatever I can on the city council to make Superior the best place for them to live, work and play, now and into their adult life.
Address: 304 E. Seventh St.
Family: Single, no children
Business/employment: Sells insurance for Family Heritage, a division of Globe Life, with clients in seven states.
Education: 2011 graduate of Superior High School, attended the University of Wisconsin-Superior for two years, majoring in computer science; also took accounting in Lake Superior College.
Government or civic experience and organizations: I am truthfully pretty new to the governmental organization that we have here in Superior. I've worked with smaller towns and cities all over the Midwest through my insurance business. I'll be coaching baseball this summer for Superior Youth Organization, but as far as actual government involvement, I do not have much.
Why did you decide to run for city council?
It's something that I've always wanted to do. I grew up in Superior; I have seen how the city has developed over the past 25 years. And I want to be involved in how the next 25 years goes. I think I could bring a fresh perspective. My life experience is probably quite different from a lot of people who do get involved. I enjoy working with people. I enjoy talking with people. During my time here, I've built tons of relations. I feel like I've been running for this position since I was a kid. I've always been meeting people in the neighborhood.
In the 8th District, former city councilor Mike Herrick is challenging appointed council member Robert Pierce. Pierce was appointed in December to fill the seat until a special election could be held to replace Craig Sutherland, who resigned in November. Now voters will decide who finishes the final year of Sutherland's term.
Herrick served as the councilor representing the 8th District for eight years. He said listening to the concerns and answering questions will a priority again, but he also hopes to raise awareness and find solutions to mental health issues, and support establishing businesses and job growth.
Pierce said his main goal is to help the people of Superior.
"I'm a team player who will work well with my fellow council members," Pierce said. "I have no agenda other than improving the quality of life for city residents by protecting their life, health and safety. I will conduct the business of the city on behalf of the residents."
Pierce served on the council for little more than a month when the council adopted the comprehensive plan.
"I would like to see the city immediately address housing options throughout Superior," Pierce said. "Creating stable housing options that are accessible, safe and diverse is important to ensure there's options available to a wide variety of income levels."
Herrick said he would like the city to work on housing and economic development in tandem.
"We need to focus on all areas of housing that include affordable housing, housing condition ... increasing housing equity by providing housing for all income levels, ages and abilities," Herrick said. "We must continue to focus on economic development by supporting job growth that provides living wages, benefits and stability. Economic development is dependent on many other aspects including available housing."
One aspect of the economy that helped businesses pivot was the internet and it's become a focus at city hall.
"We definitely need faster, more reliable internet in the community," Herrick said. "I would want the council to go over the studies that have been done in cities that are already using this (municipal-owned broadband network) model to make sure it is feasible and cost effective now and in the future."
Pierce has questions about the Connect Superior project, but said he is cautiously optimistic the city is doing its due diligence as it moves forward with the first phase of the proposal.
"I would like to make sure that the remaining funding needed for the project will come from the new infrastructure bill and not taxpayer pockets," Pierce said.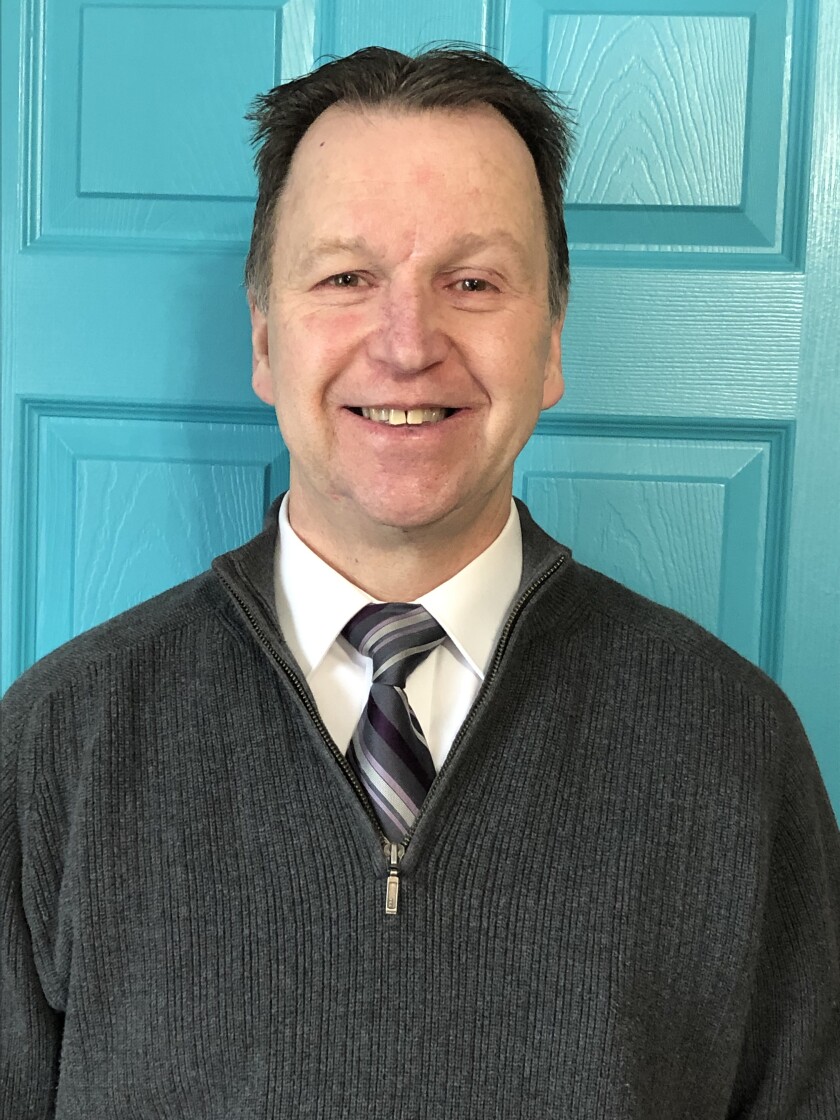 Address: 2706 N. 22nd St.
Family: Wife Dede, four adult children, six grandchildren and one on the way
Business/employment: Employed at Super One for 27 years
Education: Superior Senior High School graduate and UW-Superior graduate with a degree in corporate and community health.
Government or civic experience or organizations: City Councilor 8th District, 2009-2017, served as council vice president and president and on various boards and commissions.
Active member in the community. Served as a coach for 30 years in various sports. Worked with the Boy Scouts of America. Helped organize a high school basketball rec league. Currently serve on the Superior Sister City Board. Member of UFCW Local 1189
Why did you decide to run for city council?
I decided to run for council to represent the citizens of the 8th District. I have the desire to continue to serve the public.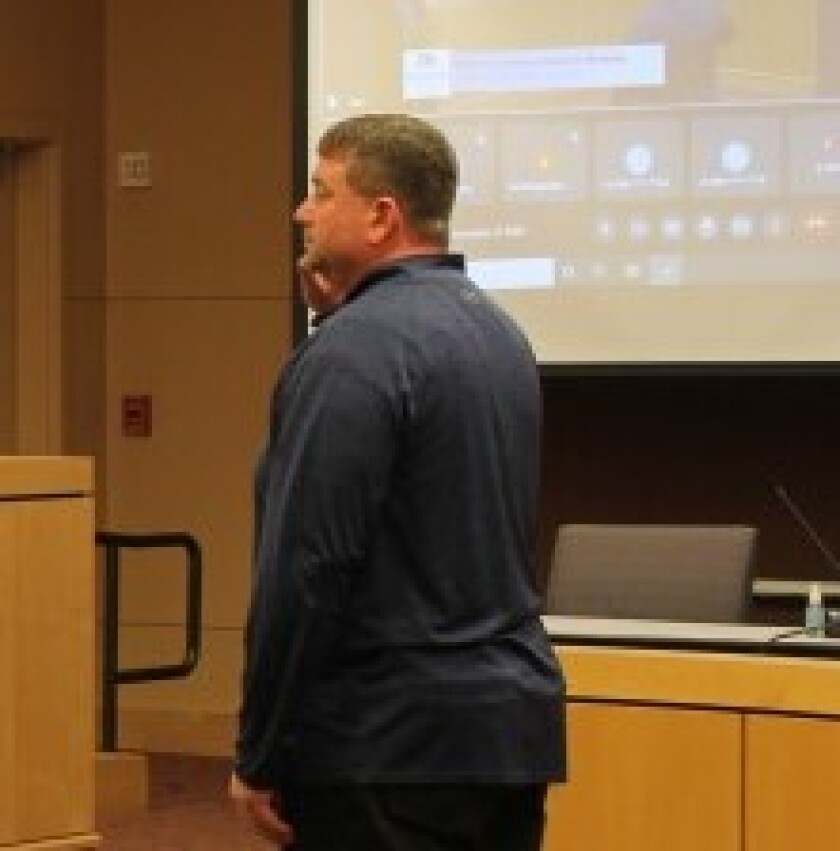 Address: 2213 Maryland Ave,
Family: Wife Sara, daughter Ellie and son Henry
Employment: Plumber/Pipefitter UA Local 11
Education: University of Wisconsin-Superior, and UA Local 11 Apprenticeship
Government or civic experience or organizations: Current 8th District Alderman, delegate for the Superior Federation of Labor.
Why did you decide to run for city council?
I want to bring a new voice and perspective to the council that will help the 8th District continue to have excellent representation.
The 9th District has no incumbent running, but Mark Johnson and Travis Leksell both stepped forward to replace Councilor Keith Kern, who is not running for reelection.
Regardless of the outcome in the 9th District, voters will have new representation on the council.
Johnson said he plans to work on improving interest in and usability of the area's natural resources; supporting small businesses; increasing awareness of mental health issues; and supporting the police and fire departments to ensure they have the resources for success.
"I want to be approachable for residents in my district," Johnson said. "I will gain trust and be a leader for District 9."
Leksell said one of his biggest goals is to focus on public safety.
"First and foremost, I want to help support our public safety sector," Leksell said. "We need to feel comfortable in our community. I will also protect our tax base by trying to find ways to be fiscally responsible and not allow city taxes to be raised."
Both candidates will be diving into city government after the council has already approved the first phase of Connect Superior, a municipal-owned broadband network.
"We need to ensure this process is vetted out in the right way," Leksell said. "If this process is not handled correctly, the taxpayers will bear the brunt of the cost. We really need to do our homework and make sure that if we go down this path, we've explored every avenue and option."
Johnson said the pandemic made clear the importance of high-speed internet, and while the needs are great, he is concerned about the price tag for the project — estimated at $31 million — and the fees homeowners would pay to get access to the service.
"We must ensure the money spent is done in a fiscally responsible manner and does not create new burdens or additional barriers to the service," Johnson said.
When the city developed its updated comprehensive plan, the goal was to identify issues and opportunities across a broad range of topics and develop an implementation strategy for executing the city's objectives.
Two areas Johnson said the city needs to focus on are natural resources and housing. As a member of the St. Louis River Alliance, he said it's important to continue addressing the St. Louis River areas of concern and recognizing the value the outdoors, parks and Superior Municipal Forest offer the community.
"Nothing beats a walk in the woods," Johnson said. However, he said the city also has the opportunity to create great programs to help people rehabilitate and update their homes in a community with an aging housing market.
Leksell did not have specific areas from the plan he wanted to focus on.
"This document is extensive and will take some time to dive into," Leksell said. "I am eager to learn more about it."
Address: 7 Bennington Road
Family: Wife, Anndrea, two sons, River (deceased), Gus
Business/employment: Superior School District, Superior High School keystone teacher, and coordinator for a 9th grade support program, Building Assets Reducing Risk
Education: Bachelor of Science in interdisciplinary studies and Master of Science in special education from the University of Wisconsin-Superior
Government or civic experience and organizations: Tony G. 3-on-3 Memorial Basketball Tournament coordinator since 2005; Superior Youth Organization board member; Mock Trial assistant coach and head junior varsity coach; Academic Service-Learning volunteer in 2017 at the Damiano Center in Duluth; Superior Vocation Center 50th Anniversary in 2016; Webster Dream Park volunteer; motorcade driver for Vice President Joe Biden in 2012 and President Biden in 2022; and served on a variety of committees in the School District of Superior.
Why did you decide to run for city council?
"My commitment to public service stems ... from my desire to give back to Superior, the city that has given me so much. I want to help Superior increase interest in and usability of our natural resources, ensure small businesses are supported and have a voice at city hall, and make sure our next generation sees Superior as their future. ... Our neighborhoods need to continue to grow. Our community needs to connect to the next generation of Superiorities and prove to them that Superior is a place to live and thrive. As an employee in the School District of Superior, I have a direct line to the next generation. I know their concerns and can be an advocate for them. I've also lived here my whole life and am an example and role model as a lifelong resident in my hometown."
Address: 1806 New York Ave.
Family: Girlfriend Merita, daughter Sydney, dog Sconnie
Business/employment: Union Plumber/Steamfitters, UA Local 11
Education: Nearing completion of a five-year apprenticeship with UA Local 11
Why did you decide to run for city council?
"I'm a lifelong resident of this amazing city. Throughout the past few years, I've started to follow the council and watch how the city operates. I decided I need to run to help make Superior an even better community, not only for its citizens, but for my daughter, Sydney."