Listen: The footprint of the Grand Foot Path in Douglas County
Archive Dive is a monthly podcast hosted by reporter Maria Lockwood. Episodes dip into the archives of historic events, people and places in Superior and Douglas County with local historians.
This month's episode of Archive Dive focuses on the Grand Foot Path, a trail that traverses from St. Croix Falls to Madeline Island. Known by many names over the years, it was used for travel by foot, horseback and via stagecoach as the area developed. Echos of the foot path remain as various trails in Douglas County.
Telegram reporter Maria Lockwood is joined by Brian Finstad, historian with the Gordon-Wascott Historical Society, as they discuss the trail's Native American origins, and how it grew to become an important travel circuit. Finstad, a native of Gordon, grew up with the foot path "in his backyard" as segments went right through property his family owned.
"It is always interesting to me that there were communities that were very historically connected together because of how people traveled that today, we don't think of as very connected," said Finstad. "The Grand Foot Path (St. Croix Trail, Bayfield Trail, Stagecoach Line) fell out of use when the railroads came to the area. As soon as the railroads came in, it very quickly disappeared. Even in the 1880s, you'll find that they were already writing about it as it was something from long ago history."
Also in this episode, Maria and Brian look at how the foot path influenced business, careers and traveling; its multiple names; why it had the attention of a U.S. Senator from Minnesota; why it was national news in newspapers in the 1850s and 1860s; why it's hard to find mentions of it in Wisconsin and Minnesota stagecoach history; where you can see segments of the trail; the significance of Gordon's Moccasin Road; plans for an auto tour of the trail, and much more.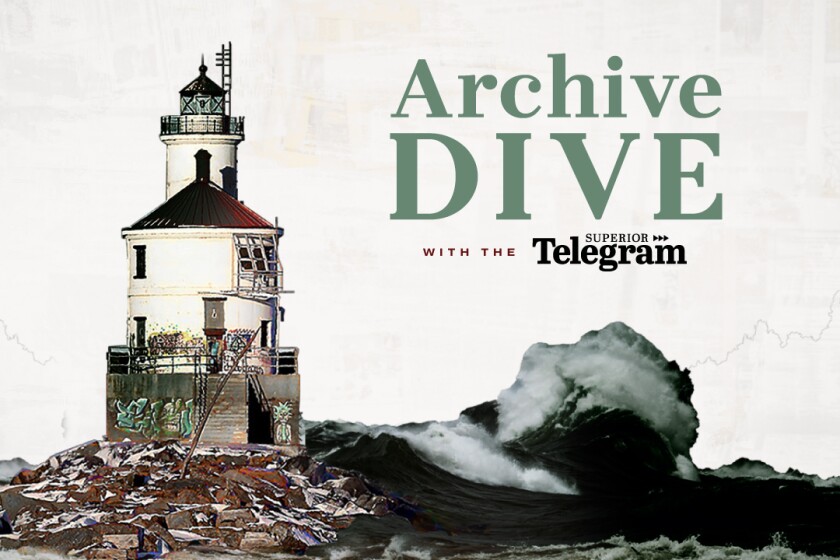 New episodes of Archive Dive are published monthly. Listen here or wherever you get your podcasts. Episodes are edited and produced by Duluth News Tribune digital producers Wyatt Buckner and Dan Williamson. If you have an idea for a topic you'd like to see covered, email Maria Lockwood at mlockwood@superiortelegram.com .