Listen: Superior's Grand Opera House was indeed grand
Archive Dive is a monthly podcast hosted by reporter Maria Lockwood. Episodes dip into the archives of historic events, people and places in Superior and Douglas County with local historians.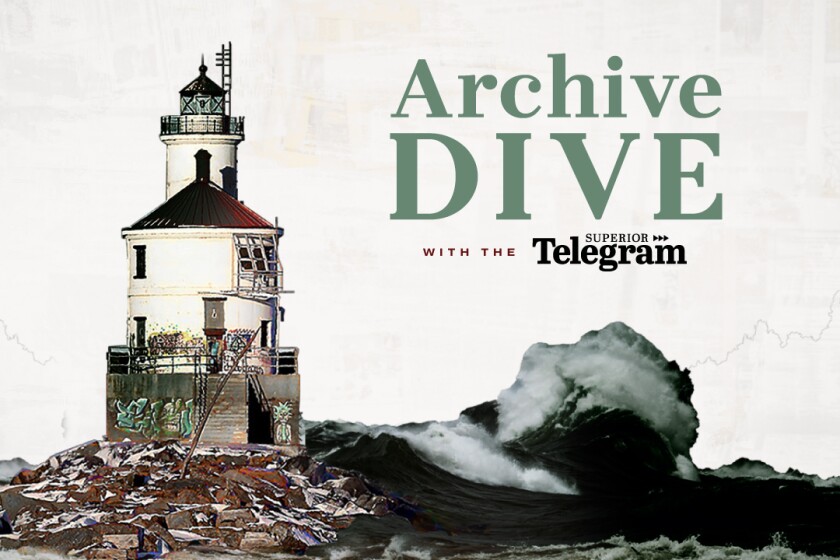 We take a peek inside of one of Superior's grandest buildings, the Grand Opera House.
Buildings designed by Carl Wirth anchored downtown Superior in the late 1800s. His most elaborate design was the Grand Opera House on Belknap Street. The lavish theater opened in 1890 and entertained Superior residents for years before it was destroyed by fire.
In this month's episode of Archive Dive, Telegram reporter Maria Lockwood is joined by local historian and retired librarian Teddie Meronek to discuss the history of the opera house and its next door neighbor, the New Jersey Block. Also designed by Wirth, the New Jersey Block is now known as the Globe News Building.
"If there is a building that I could rebuild in Superior, it would be the Grand Opera House," said Meronek.
What was it that set it apart?
"It was so exotic," said Meronek. "Because it was a Moorish design. It had all kinds of fancy exterior decorations and stained glass."
It cost $75,000 to build the 1,200-seat Grand Opera House, which hosted its first performance August 11, 1890 for an opera called "Martha." During its existence, the theater was the site of plays, vaudeville acts, wrestling and boxing matches, high school graduations and more. It also hosted a memorial service after President William McKinley was assassinated in 1897 while President Theodore Roosevelt spoke there running on the Bull Moose ticket.
The building was supposed to be fireproof, but dealt with fires in 1909 and 1911. A fire in 1939 was ultimately its demise.
During this episode, topics include how the Grand Opera Houses' interior looked; the dismay over a loss of a valuable piece of equipment; the role then-Superior Telegram owner John T. Murphy had with the Grand Opera House; the early days of the New Jersey Block; the mystery of when Globe News officially became Globe News and more.
New episodes of Archive Dive are published monthly. Listen here or wherever you get your podcasts. Episodes are edited and produced by Duluth News Tribune digital producers Wyatt Buckner and Dan Williamson. If you have an idea for a topic you'd like to see covered, email Maria Lockwood at mlockwood@superiortelegram.com .