Listen: Quintuplets help launch 5 cargo ships in Superior during World War II
Archive Dive is a monthly podcast hosted by reporter Maria Lockwood. Episodes dip into the archives of historic events, people and places in Superior and Douglas County with local historians.
Let's take a trip back to the heyday of Superior ship building.
In May 1943, the famous Dionne quintuplets visited Superior to launch five cargo ships — at once — at the Walter Butler Shipyards. At the age of 8, the Canadian girls were the first quintuplets known to survive their infancy and were bonafide superstars.
Telegram reporter Maria Lockwood is joined by retired librarian and local historian Teddie Meronek as they discuss the quintuplets' visit and the importance of Superior's shipbuilding industry during World War II.
The Dionne quintuplets — Yvonne, Annette, Cécile, Émilie and Marie — were born May 28, 1934 near Callander, Ontario, Canada. They were celebrities in their home country and around the world, as they were frequently featured in newspapers and their images and likenesses could be found on products, toys and more.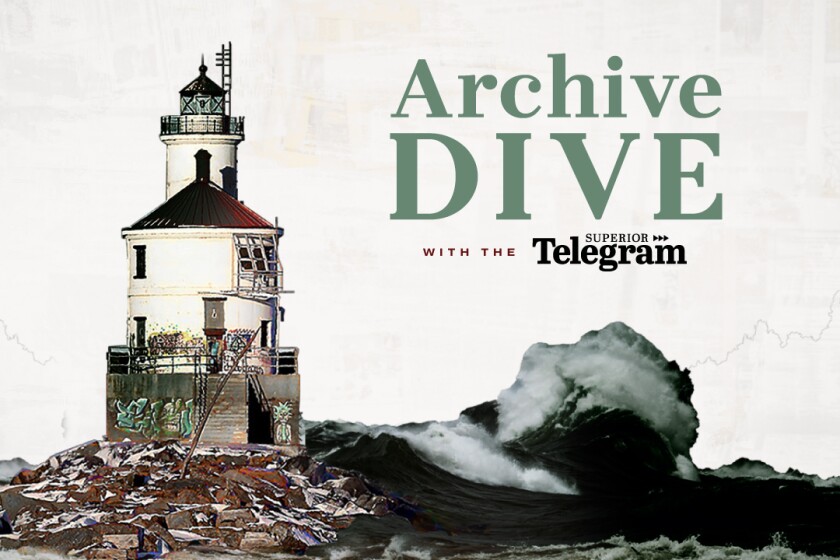 "When I do the mural tour at the Superior Public Library, I always tell people they were the Kardashians for the 1930s," Meronek said.
The five cargo ships would be going to England for the war effort during World War II. With five ships to be launched, they hoped the five Dionnes could christen them.
"They said they were going to be named after them (Dionne quintuplets), but the names of the ships were decided long before they were even built," said Meronek. "There was this old story that if you change the names after they had been originally named that it was bad luck for anyone who sailed on them, so they didn't name them after the girls. But together, they called them the Quint Fleet."
On May 9, 1943, which was Mother's Day, the Dionnes took part in a two-hour ceremony that featured dignitaries from Wisconsin, Minnesota and Canada. The sisters, whose primary language was French, sang "God Bless America" in English. An estimated crowd of between 18,000 and 25,000 attended, and witnessed the most ship launches in one day — not just in Superior, but anywhere.
It was great publicity for Superior, Meronek said. It had the attention of Gordon MacQuarrie, a Superior native and reporter for the Milwaukee Journal (now the Milwaukee Journal Sentinel).
"Gordon MacQuarrie said this was the biggest day in Superior since (President) Calvin Coolidge came here to set up his Summer White House (in 1928)," said Meronek.
Also in this episode, Maria and Teddie discuss if then-President Franklin D. Roosevelt considered attending the launch; comparisons between Walter Butler Shipbuilders and Globe Shipbuilding Company; what liquid was in the bottles that the Dionnes used to christen the ships; why the Superior Telegram didn't have photographs of the Dionne quintuplets' visit; the unique lives of the famous quintuplets; and more.
New episodes of Archive Dive are published monthly. Listen here or wherever you get your podcasts. Episodes are edited and produced by Duluth News Tribune digital producers Wyatt Buckner and Dan Williamson. If you have an idea for a topic you'd like to see covered, email Maria Lockwood at mlockwood@superiortelegram.com.