Douglas County Past: Man faces charges following Hawthorne shootout; Body of boy, 9, found in bay
From the May 19, 1933 Telegram: "Williams, while he admits his part in the Hawthorne job and says he will plead guilty, has steadfastly denied that he had an accomplice."
May 19, 1933
Superior News in brief
Park cleaned up — It was cleanup day at the Brule Co-op park last Sunday when about 100 workers busied themselves with the task. Flowers and bushes were planted. The park is open to all for use in camping and fishing along the Brule river, Jacob Perala of the park entertainment committee said Friday. The committee is sponsoring a summer season opening dance Saturday night to start at 9 o'clock.
Up and down the street
Miss Jane Webb, winner of the 1932 women's golf championship and all-around athlete, unofficially opened the swimming season at Solon Springs last Sunday, it was learned Friday. Miss Webb replied "Brrrrrrrrr!" in response to a query regarding the temperature of the water.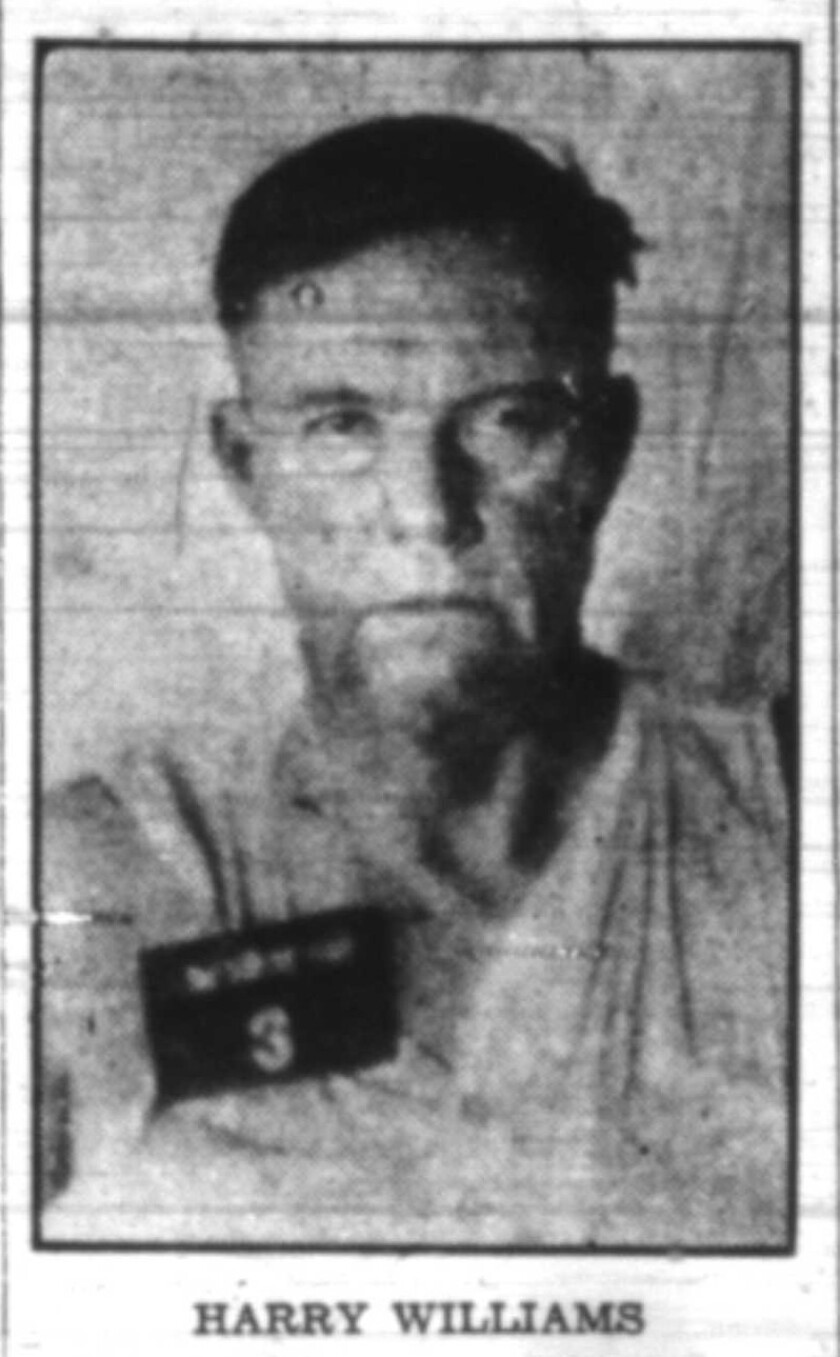 Williams to plead guilty, he tells Sedin
Harry Williams, 62, wounded early Wednesday morning during a gun fight with Louis and George Efaw when he attempted to rob the Hawthorne post office and store operated by Louis Efaw, told Deputy Sheriff Arthur Sedin that he will plead guilty when he is taken into court to answer for his burglary attempt.
Williams, while he admits his part in the Hawthorne job and says he will plead guilty, has steadfastly denied that he had an accomplice. It was believed by Sedin that Williams was driving a stolen automobile when he drove into Hawthorne.
May 19, 1943
Ex-Superiorite heads naval flying school
First Lieutenant Robert L. Banks, brother of John L. Banks, has been made officer in charge of a U.S. Naval flying school in Mankato, Minn., it was learned here Wednesday.
Lieut. Banks was transferred to Mankato from Wold-Chamberlain Field at Minneapolis, where he was previously stationed. He is vice president of the First National Bank of Superior and was in the banking business at Antigo, Wis., before entering the navy. He is a former Superior resident.
May 20, 1943
Here's upstate's ace pilot
Here is the most recent picture of Wisconsin's top-ranking ace, First Lieut. Richard I. Bong, of Poplar, who has shot down 10 Japanese planes in the southwest Pacific area. This picture was taken of Lieut. Bong in New Guinea on the day he became an ace.
Lieut. Bong enlisted at Wausau May 29, 1941, and was sent to the Rankin Aeronautical Academy at Tulare, Calif., for primary training. He was transferred in August, 1941, to the army basic training school at Taft, Calif., and on Nov. 1, was set to Luke Field, Phoenix, Ariz., for advance training. He received his commission on Jan. 29, 1942.
Serving as an instructor at Luke Field until May 1, 1942, he was sent to Hamilton Field, Calif., for more training on fighter planes and then left the United States in September, 1942. Lieut. Bong is a graduate of Central high school in Superior and attended Superior State Teachers college before enlisting. He is the son of Mr. and Mrs. Carl Bong, Poplar.
Up and down the street
Undersheriff Floyd Christie, Lake Nebagamon, can't exactly be accused of killing time, but he certainly "jammed the works" while driving home this week.
En route home, he pulled out his gold watch and flipped the case open to see what time it was. In attempting to close the lid and keep one eye on the road, he inadvertently snapped his thumb through the watch crystal, smashing the glass to pieces.
Annoyed at the accident he snapped the lid shut firmly and dropped the watch in his pocket until he could get home to clean out the broken glass, but when he opened the watch at home, he found it was all "wound up." the minute hand had caught on the glass, while the center post had kept turning. The result was that the minute hand had wound completely around itself a number of times.
May 21, 1943
Legion makes school awards
Winners in the American Legion's annual Americanism contest were presented with awards by five speakers from the Legion who appeared at various schools of the city during the past week.
The two winners at each school, designated as "first citizens," were picked by the teachers on the basis of honor, courage, scholarship, leadership and service.
Winners at each school and the name of the speaker who presented the award are as follows:
McCaskill school, LeRoi Anderson and Rose Mary Johnson, awards presented by George Mcdonough.
Cooper school, Ralph Mathison and Arlene M. Peterson, presentation by George Munroe.
Ericsson school, Byron S.Goldstein and Petranella C. Axelsen, presentation by George E. Shaw.
Bryant school, Floyd West and Alice Austin, presentation by Arthur Taylor.
Pattison school, James Taylor and Marie Ann Erickson, presentation by Leo Finn.
East high school, Donald Faye and Armi Koskinen, presentation by George Munroe.
Man wins divorce from wife in Russia; May wed again
Two divorces with a background of international complications were granted in superior court Friday morning by Judge Archibald McKay.
Granted freedom from their mates were Jaken Kiriljuk, also known as Jacob Karsluk, 59, of 4113 East Third street, and his housekeeper, Antonet Szurek, 52, who lives at the same address.
Charging desertion and nonsupport, Mrs. Szurek was given a divorce from her husband, Stanislaus Szurek, whose whereabouts are unknown, Clerk of Courts Peter E. Johnson announced.
Her employer, Kiriljuk or Karsluk, who is an ore puncher on the Great Northern ore docks, was granted a divorce from his spouse because she has refused for 32 years to leave her home in Russia and join him.
Whether Karsluk and his housekeeper would wed, now that they both are free, was not disclosed, but court attaches said it looked like a possibility.
May 22, 1933
Body of boy, 9, thought to be runaway, found in bay
The body of Frank Soroski, 9, 119 Banks avenue, missing from his home since Thursday afternoon, was taken from Tower bay slip Monday morning by the United State coast guard.
Young Soroski, son of Mr. and Mrs. John Soroski, had wandered from his home early Thursday afternoon. When he did not return that night or Friday or Saturday, his parents thought he must have run away from home. They did not think he might have been drowned until Monday morning when they learned that he had been seen on a raft in the bay Thursday.
Mr. and Mrs. Soroski told police to call the coast guard Monday morning after they learned that George Bergman, Berthiaume Brothers employe, had seen a small blond boy on a raft near the Northern Pacific railway bridge about 5 p.m. Thursday.
Young Soroski was last seen about 7:30 p.m. Thursday by Arthur Cigard, 218 Banks avenue, who said he had seen a boy out on a raft outside of the slip from where he was working in his garden.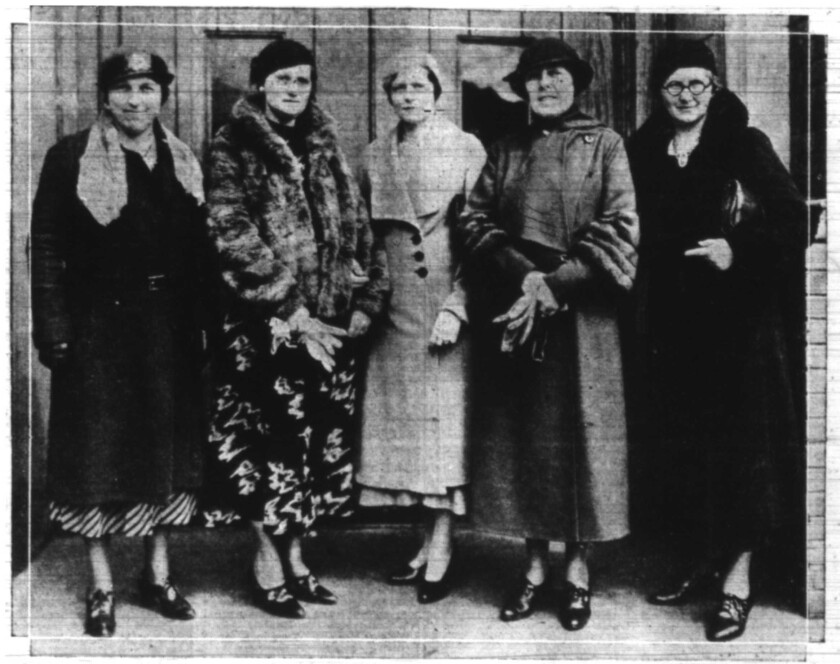 Work started on new tavern
James Morrison, owner of Dreamland dance hall that was destroyed by fire two years ago, has begun construction of a new building on the site of the burned structure at the former end of the pavement at the foot of Sam Anderson's hill.
It is to be 80 feet long and 40 feet wide with basement under the kitchen. Concrete work is practically completed and a crew of carpenters will be put to work before the end of the week.
The design of the new tavern, Mr. morrison said, will be similar to that of station WEBC's new radio buildings at 42nd street and Tower avenue.
Superior parents see son in Telegram photo
Putting two and two together wasn't difficult for Mr. and Mrs. Joseph Novack of 2814 East Third street, when they saw the picture in Thursday's Telegram of the American troopers preparing an Aleutian base. The Novacks' son, Pvt. Theodore ("Dick") Novack, has been in the Alaskan area for a number of weeks according to several letters received from him from that point. There's no doubt in his parents minds that the boy wielding the spade in the Associated Press photo is their son, according to Mrs. Novack.
Pvt. Novack left Superior for army service in May 1942, and was shipped out for the Aleutians early this spring.
Articles and pictures courtesy of retired librarian Judy Aunet with Superior Public Library.