Bryant students create symmetry with Notan pieces
The Japanese art of Notan involves cutting shapes and flipping them.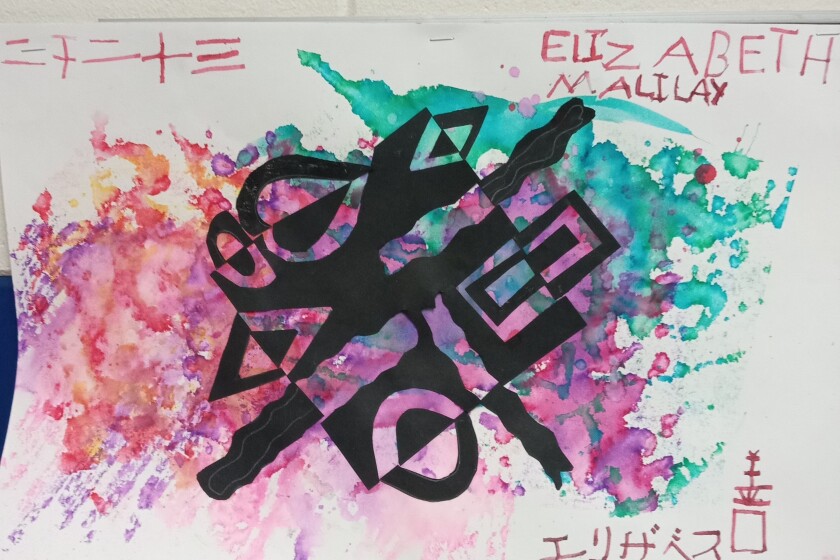 SUPERIOR — Fifth grade students at Bryant Elementary School have been working on creating Japanese Notan.
Notan means a balance between light and dark. Students had to cut organic forms and shapes from a square. They then flipped the shapes outward to create a symmetrical shape. They added this to a piece of paper that they dyed using markers. Students also got to practice writing "2023" in Japanese and any other words they wanted to try.
Kerri Gordon is an art teacher in the Superior School District.
This story is part of the Telegram's efforts to showcase the work of young people in the community. For more information on those efforts, contact reporter Maria Lockwood at mlockwood@superiortelegram.com.