Lake Superior gale stops ore boats over weekend
The storm featured sustained winds of up to 40 mph, causing seven vessels to go to anchor in Whitefish Bay.
We are part of The Trust Project.
DULUTH — Gale-force winds on Lake Superior caused a convoy of several lake freighters to drop anchor in Whitefish Bay and wait out the storm over the weekend.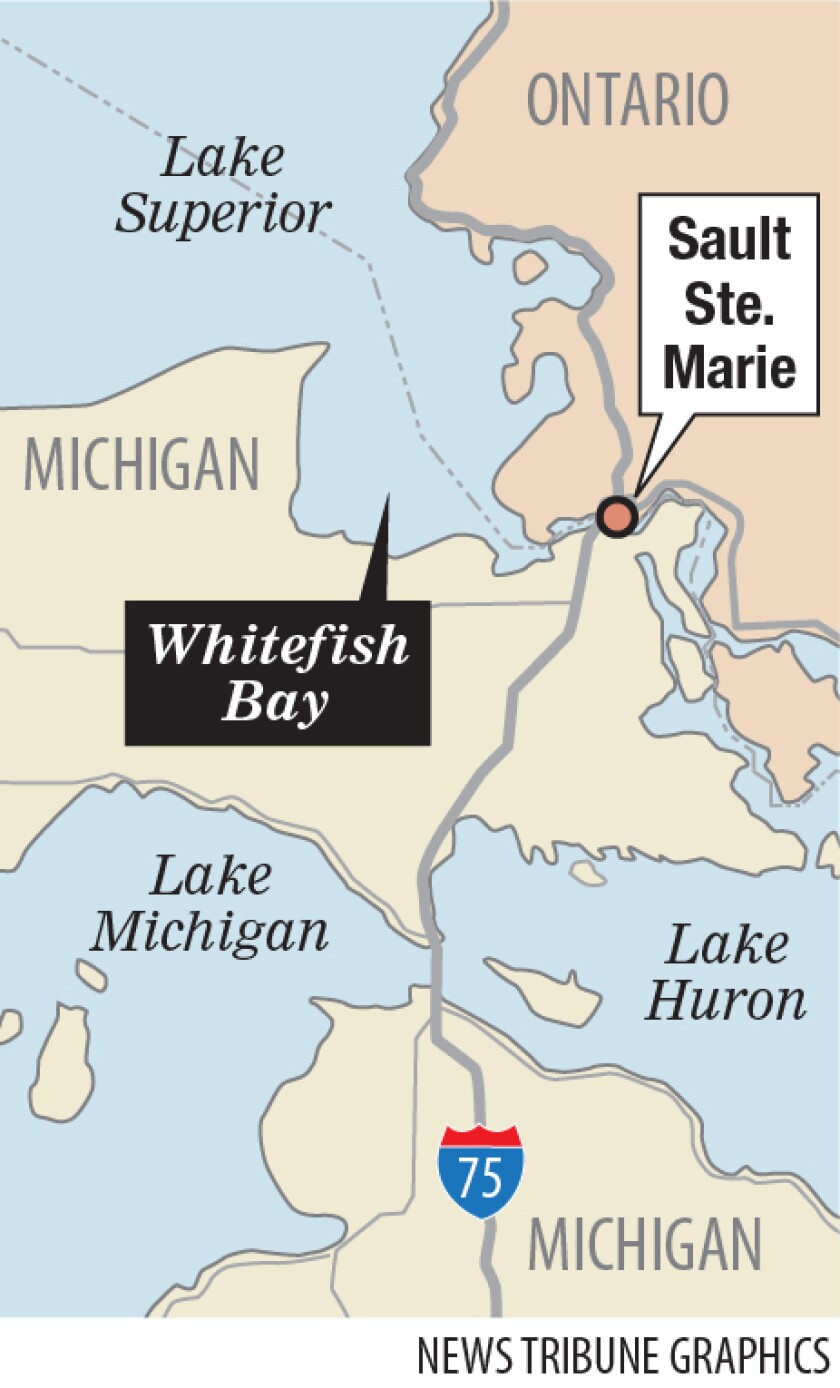 "There are seven vessels that elected to stop and wait," said Mark Gill, director of vessel traffic services for the U.S. Coast Guard at Sault Ste. Marie, Michigan. "The wind blew pretty severely and affected the entire (Lake Superior) region."
Sustained winds of between 35-40 mph also pushed free-floating ice into the bay, stacking plates of ice up to 3-4 feet thick.
The anchored convoy was headed to ports on western Lake Superior and included American Mariner, John G. Munson, Michipicoten and Arthur M. Anderson — the season's first vessel bound for Duluth. Those boats were expected to be underway again Monday.
"It wasn't a historic gale, not a crazy storm," Gill said. "None of this is abnormal."
The Soo Locks between Lake Superior and the lower Great Lakes opened Friday ushering in the 2022-23 shipping season.
Several down-bound lake freighters loaded with taconite iron ore were also headed for Whitefish Bay on their way to steel mills on the lower Great Lakes.
The down-bound vessels included the Edwin H. Gott, Edgar J. Speer, Burns Harbor, and American Century. The Coast Guard's heavy icebreaker, Mackinaw, was expected to be escorting those vessels through the rubble field of ice throughout Monday.
Will maritime containers take off in Duluth-Superior? How does the invasion of Ukraine impact grain? And what to expect for iron ore, icebreaking in 2022-23.
The Mackinaw was working with the Canadian Coast Guard Ship Griffon to break ice in Whitefish Bay — the portion of far eastern Lake Superior leading into the St. Marys River and Soo Locks.
Ice coverage on Lake Superior was 15% on Monday, Gill noted, with ice remaining in the ports of Duluth-Superior, Green Bay, Thunder Bay, and on eastern Lake Superior, including the St. Marys River.
"This is the first obstruction we've had," Gill said of the Whitefish Bay rubble field of ice. "But it's manageable."
The 1,200-foot lock will take seven years to complete, giving the Soo Locks a second lock to accommodate the Great Lakes' largest vessels.