Douglas County turns out for Democratic candidates
A majority of the votes cast in uncontested primaries Tuesday were absentee ballots.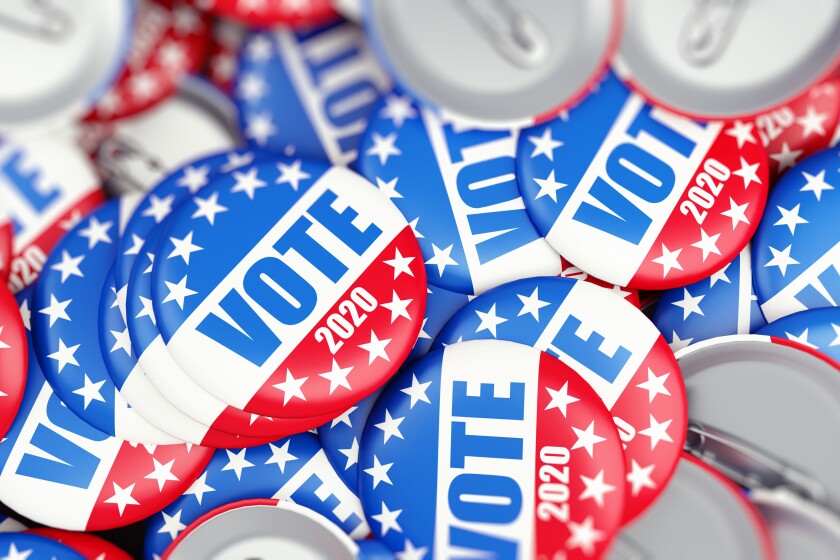 There were no contested party challenges on the ballot Tuesday, Aug. 11 in Douglas County. Still, 26% of Douglas County's registered voters made their opinion known in the partisan primary.
Turnout in Douglas County on Tuesday was down from the partisan primary in 2016, which saw 30% turnout, but was on par with the August primary in 2018.
Absentee voting, which was used by a record number of voters in the spring elections this year, was a large factor in the turnout Tuesday. About 62% of all ballots cast in the partisan primary were cast in advance of the election in Douglas County. By Tuesday morning, municipal clerks countywide reported 4,099 absentee ballots were returned.
Almost 68% of the 6,661 ballots cast in Tuesday's primary in Douglas County favored Democratic candidates.
All candidates on Tuesday's ballot will advance to the Nov. 3 election.
County Clerk Sue Sandvick, Treasurer Carol Jones, Register of Deeds Tracy Middleton and District Attorney Mark Fruehauf, all Democrats, are running uncontested in November.
In state Assembly races, Rep. Nick Milroy, D-South Range, faces a challenge from Republican Keith Kern, a member of the Superior City Council, in the 73rd District. Rep. Beth Meyers, D-Bayfield, faces a challenge from Republican James Bolen of Cable in the 74th District.
U.S. Rep Tom Tiffany, who was sworn in as Wisconsin's 7th District congressman in May, faces a challenge from Democratic candidate Tricia Zunker of Wausau.