Douglas County train-vehicle crash leaves 1 hospitalized
The incident took place Thursday night in the town of Wascott.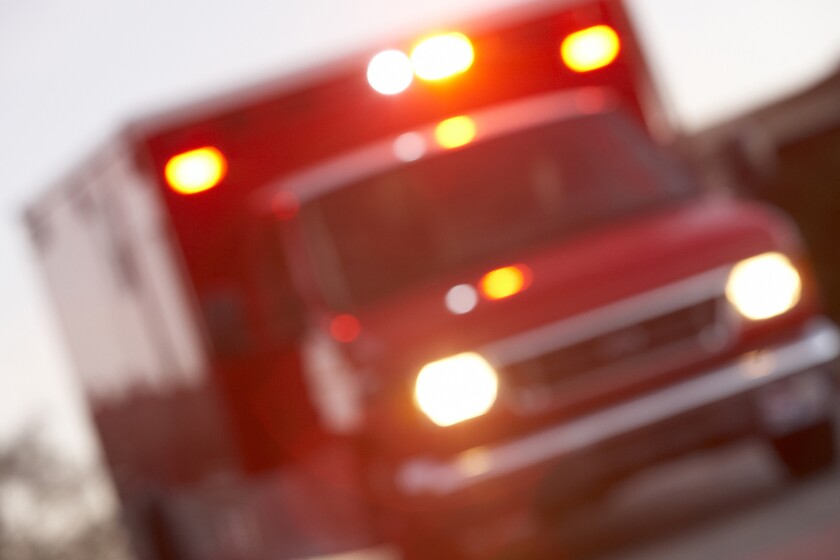 A Douglas County woman remained in critical condition Friday, March 26, following a train-vehicle collision in the town of Wascott on Thursday, March 25.
The incident was reported at about 11 p.m. at the railroad crossing in the area of East Red Lake Drive.
When Douglas County Sheriff's Deputy Austin Johnson arrived, members of the Wascott Volunteer Fire Department and Gordon-Wascott EMS service were extricating the driver, a 69-year-old Wascott woman, from the vehicle. She appeared to be unconscious and was bleeding from the head, according to a report from Sgt. Luke Wagar, who also responded to the crash.
Both the engineer and conductor told Johnson that the westbound vehicle came to a stop at the railroad crossing, but the driver appeared to slump over in the vehicle, which rolled forward onto the tracks. They were unable to stop the train in time to avoid a collision.
The woman was transported to Essentia Health-St. Mary's Medical Center in Duluth, where she remained in critical condition Friday, March 26, according to Essentia Health spokeswoman Shannon Dahnke.
The name of the woman is not being released until family members have been notified.