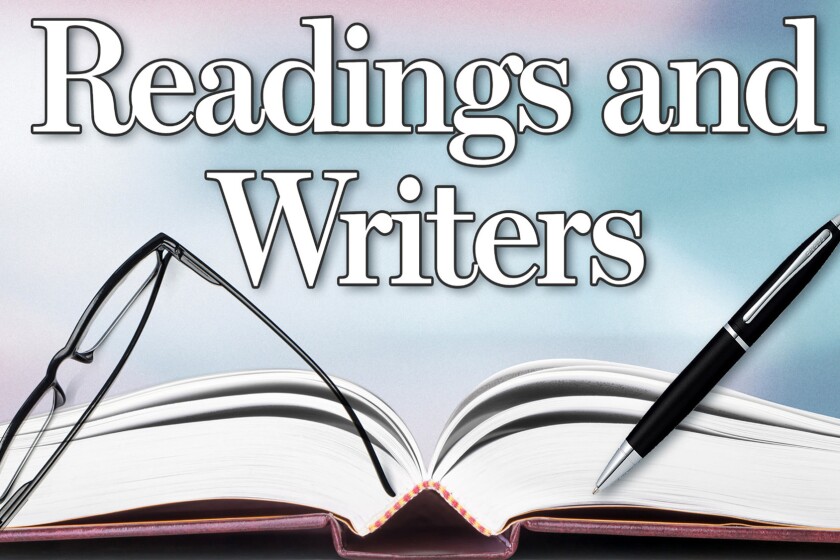 We are part of The Trust Project.
The League of Minnesota Cities annual Mayor for a Day essay contest is for Minnesota students in the fourth, fifth, or sixth grade. Students have an opportunity to write about what they would do if they were in charge of a city. Entries must be emailed or postmarked by Dec. 7. Three winners will be chosen and awarded $100 each, and will have their essays published in "Minnesota Cities" magazine. Winners will be notified in early January. For an entry form, go to lmc.org/about/mayor-for-a-day-essay-contest . The page also includes a link to a document for students that explains the typical job duties of a mayor.

The Fond du Lac Tribal and Community College English Department is calling for submissions to enter in the ninth edition of The Thunderbird Review, the college's annual anthology of creative writing and art. Submissions are open to current residents or individuals with a strong connection to the Twin Ports area and the surrounding counties and tribal nations in Minnesota, Wisconsin and the Michigan upper peninsula, plus current students who are enrolled at Fond du Lac Tribal and Community College, University of Wisconsin-Superior, University of Minnesota-Duluth, College of St. Scholastica, or Lake Superior College. Submission categories: short fiction (5,000 words maximum), creative nonfiction (5,000 words maximum), poetry (three poems maximum, submitted in one document), and art (three works maximum; any media, but art must be submitted as a jpeg file via email). Authors and artists may submit one entry per category except as noted above. Do not send work that has previously been published, is under consideration elsewhere, or has received an award. Only e-mail submissions will be accepted. Provide contact information including the submitter's name, address, telephone number, email address, the title(s) of works being submitted, and a 50-word bio written in third person. The author's name should not be on submitted manuscripts, although artwork may be signed. Writing entries should use Times New Roman size 12 font and be sent as an attachment in .doc or .docx format. Send submissions via email to anthology@fdltcc.edu using the words "Anthology Submission" in the subject line. Deadline: Dec. 15.

Do you write poetry or short stories? Are you an artist? Maybe you write essays that entertain or intrigue others? Submit to "Spring Thaw," Itasca Community College's annual literary and arts magazine is seeking submissions of essays, poems, short stories and artwork/photography for publication this spring. To submit, email written work (essays, poems, short stories), photography, and scanned artwork to lisa.marcis@itascacc.edu . Attach the work as a separate document without your name. Your email must include your name, contact information, and the title of the work you're submitting. Put "Spring Thaw" in the subject line. If you would like to submit artwork that you cannot scan or photograph digitally, contact Lisa Marcis at 218-322-2439 or lisa.marcis@itascacc.edu. Deadline: Jan. 1.

The Wisconsin Fellowship of Poets annual chapbook contest is now open for submissions until Feb. 1. Complete information can be found at Annual Contests — Wisconsin Fellowship of Poets .

The Wisconsin Fellowship of Poets is looking for poems from students in grades 6-12 for their annual student contest. Cash awards and publication in the 2022 Wisconsin Poets' Calendar. They are also looking for poems for their annual calendar. And the Wisconsin Fellowship of Poets Muse Contest is currently open for submissions from poets living in Wisconsin. Deadline for all is Feb. 1. Go to wfop.org/annual-contests .
Lake Superior Writers will host Superior Shares, a virtual open mic, 6-7 p.m. Dec. 9. Event is free and open to members and nonmembers. If you wish to read, ten 5-minute reading slots are available on a first come first served basis, with priority given to members of LSW. Participants will be notified ahead of time if they've been selected to read. Readers are asked to limit adult content and language. Graphic violent or sexual content is prohibited. To register, email matuszak3@msn.com . Please indicate if you'd like to read. A Zoom link will be sent the day of the event.
Title: "One Summer Up North"
Author: John Owens
Synopsis: This children's picture book was inspired by the author's travels north to paddle, portage and camp in the Boundary Waters Canoe Area Wilderness.
Publisher: University of Minnesota Press
Cost: $17.95
Contact: upress.umn.edu
Title: "You Might Be From Minnesota If..."
Author: Kirk Anderson with foreward by Jacob Frey
Synopsis: This is a collection of the author's cartoons that take you around the state and shares humorous views on Minnesota topics. Anderson's award-winning cartoons have been seen regularly in the St. Paul Pioneer Press and the Minneapolis Star Tribune.
Publisher: MacIntrye Purcell Publishing Inc.
Cost: $19.95
Contact: macintyrepurcell.com
"It's so ancient as an art form. Digging up clay and putting it into fire. ... It's a very grounding medium."